Unlike your other clothes, a women's underwear holds special place due to its delicacy and most importantly, for better comfort. If you are in the habit of throwing away your underwear among the rest of your laundry, it's something to think about. Because not only it shortens the fabric lifespan and also makes it more uncomfortable to wear due to the roughness from detergent and various other chemicals. It's important to get most comfortable wearing underwear, which doesn't get you irritated.
Most women are already doing the right way to wash their underwear and don't appreciate the notion of being told what to do. This is absolutely true, for most cases, but for all those young girls, or ladies who have just been introduced in the laundry realm, might learn a thing or two about taking proper care for their underwear.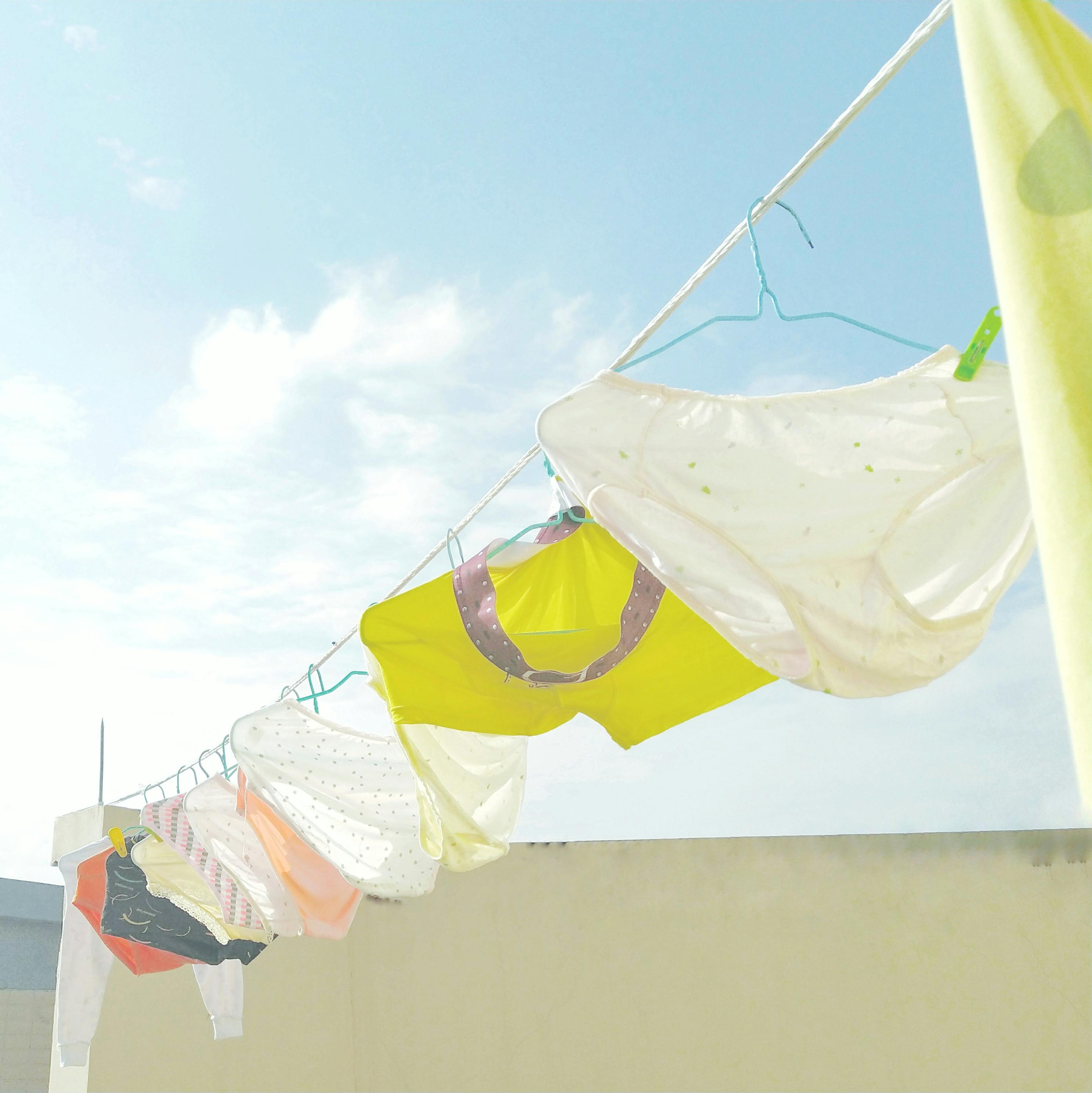 How to Take Care of Your Underwear: 5 Important Tips You Need to Know
1. Stains Need to be Cleared Right Away
No matter how much you try to avoid getting your panties stained from blood, there might be times when it gets it. So, if that's the case, it important to wash it as soon as possible. Because those stains if left unattained, will get blend in with the underwear fabric. Once the stain is permanent, it's almost impossible to remove the stains from them.
Not to mention some lingerie is delicate from the rough wash, so if more force is applied, it may get damaged in the process. So the rule of thumb, in this one is don't wait to remove stains from your underwear, and we are talking about minutes of delay here.
2. Hand Wash
There is no substitute other than a hand wash when we refer to washing our underwear. Bras or other items can see to your laundry basket, but it's important that an underwear holds a special distinction to be the only piece of clothing that requires extraordinary attention.
The main reason for hand wash is due to the life of the elastic property of an underwear. If you happen to throw away into the washing machine excessively, you are making your underwear lose its elastic grip, and in return would be difficult to stay on like before. If you are not getting enough time to allocated washing your panties, try to do it during your bath.
3. Wash with Coldwater and Light Detergent
Remember to use cold water for washing your underwear. The reason for this tip is to have those blood stains removed more easily and also keep an underwear retain its elastic composition (contraction and science).
For fabric, we are talking about the special ones, that are made especially for softening the fabric, not the one you wash your military jackets (I mean Tanks). There are a lot of available detergents in the market to choose from, so make sure you have some for your underwear. This will not only help you get more comfortable wearing an underwear but also works as anti-chafing underwear for us women.
4. Avoid Using Bleach
Bleach's prime job is to make a fabric brittle, but in the process removes hard to reach stains. As being an undergarment, if we happen to get stains from wall paints even (Only God's knows that even possible), there is no need to be using bleach to remove it.
Being obvious for most women, they pretty much know this concept of using bleach, but it's still a good piece of advice.
5. Wash It One at a Time
Underwear comes in various composition, such as cotton, silk, and lace to name a few. As we already learn from above to wash your underwear by hand, it's pretty obvious that it's going to be separately washed.
What we meant by washing it one at a time, is for those women, who actually can't find any time for hand washing, or maybe they just don't feel like it. In any case, your soft underwear if really going inside a washing machine, at least make sure to put it with cotton cloths, if it's made up of cotton, or with your silk ones, or lace and so on.
This is quite important because every fabric takes the necessary amount of washes, if you place silk underwear with cotton, you may find your underwear starts to lose its stitches as cotton take more brute force for washing than silk. Thus make sure do a little groundwork by rearranging them before putting in the laundry. 
Conclusion
Many women already knew all of these tips for taking care of their underwear, but it's still better works as a reminder because no one like to see their favorite underwear become a duster, I mean its just not recommended.

About the author:
Laura Cooper is the founder and editor in chief at Top Picks for Her. She provides inclusive content about women's health, fitness, beauty, and other lifestyle blogging. The flow of was writing has maintained between personal and professional so that people can learn from her first-hand experience and also keep it short and crisp to read.